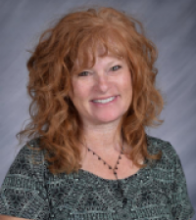 Why do you love being a teacher?:

I love helping students learn and grow. Every day is fun at Zach Elementary! Working with small reading groups and assisting teachers in the classroom is rewarding. I enjoy reading with kids and helping them choose "just right" books. Ask me about my favorite books and tell me about yours!

What do you like to do outside of school?:

I love spending time with family and friends, especially when we laugh together. I love being a Grandma, too - it's the best thing in the world! My husband, my 3 grown kids and my son-in-law are all CSU Rams, so we like to go to CSU football and volleyball games. I went to college in Nebraska. I enjoy outdoor activities and living in Colorado - I can't wait for fall every year and I get excited when we get our first snow. I have lived in our colorful state since I was 2 years old. Hiking, snowshoeing, traveling, shopping, reading, and walking our dog are some of my favorite things to do. Watching a movie, sports or playing board games with my family --- with a giant bowl of popcorn --- and I'm as happy as can be!
Courses Taught:

I have worked in PSD for 19 years. I started as a certified substitute teacher and taught for 7 years at many schools here in Fort Collins. Then I joined the staff as an instructional/ELA paraprofessional at Johnson Elementary and then came to Zach. This is my tenth year at Zach Elementary.